No need to check the meat temperature frequently, the app will notify you when it's done
ARMEATOR ONE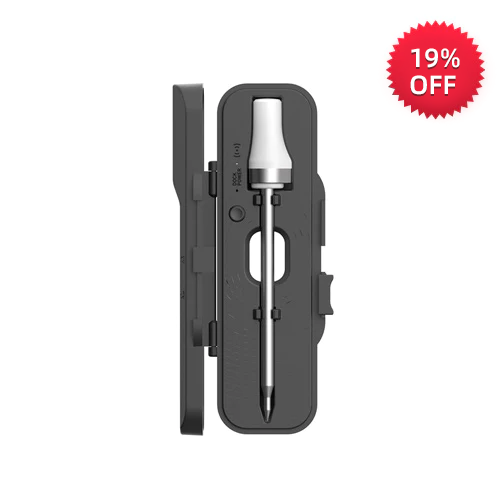 No wires. No fuss. The first truly wireless smart meat thermometer.
ARMEATOR ONE DUO BUNDLE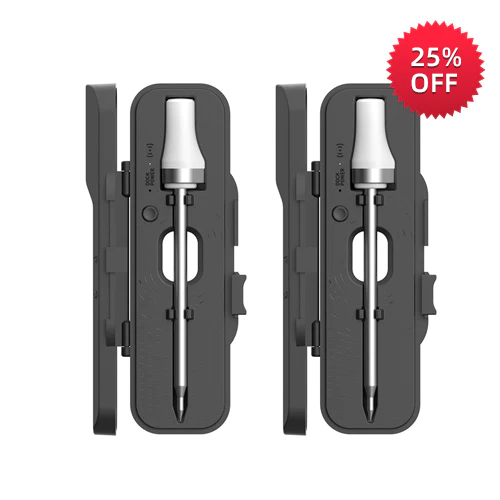 Cook different meats at various temperatures at the same time.

Cook at 932℉ Oven? Handle it easily!
With ARmeator you're a master of cooking!
More time for relaxing, conversations, or pets...
Cook 7-8 hours without fuss

Stainless Steel Construction

Super Lasting Battery
Lasts over 72 hours with each full charge
Premium Materials
Made with food grade stainless steel and heat-resistant ceramic handle
Easy To Clean
Safe to put under running water for cleaning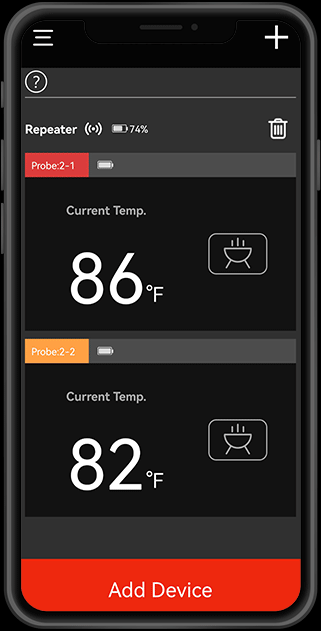 Set up your cook
With Armeator APP, you can accurately set the temperature corresponding to the desired doneness.
Real-time Alert
Once your food reaches the preset temperature, you will receive an instant notification on the app.
Digital Meat Catalogue
Choose from a variety of meat types and recommended temperatures.
Multiple Dishes at Once
Cook different meats at various temperatures at the same time.

"This makes it so easy to cook to the perfect temp! Used it both on the smoker and in oven. So far so good."
"This device is so useful and works as advertised. It will not only help you get the precise temperature you need to cook your meat evenly and thoroughly"
"The ARmeator is just amazing. My steaks have always been hard to cook just the way I like them, but this takes the guesswork out of the picture. "
"It notified me when it reached the preset temperature. I set it to medium well and took the roast out when it got the right temperature and the roast came out perfect.
"
"Some probes like this are really expensive, this one is averagely priced but is an excellent value as it does exactly what it was designed to do, with a great price point… "